Timeless Trends For Kitchen Remodeling You Should Consider For Your Home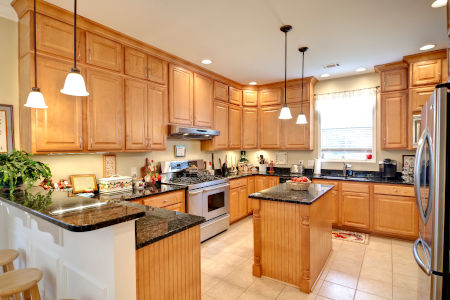 When hiring remodeling or painting contractors for your home, it's important to be aware of fads and trends. Fads are best to avoid unless you feel like spending the time and money again reasonably soon to make changes also once the fad is over.
On the other hand, trends are often what become the new standard that uphold the tests of time and stick around to become classics. An example of this would be adding outdoor living spaces. Once a hot trend that every homeowner demanded, it's now practically expected to be included with new home building designs.
When it comes to kitchen remodeling, there are plenty of trends that have stuck around to become the new norm. Know what these are, and you can make good decisions about renovating your kitchen.
Have A Question? Our Experts Are Standing By Ready To Help!
Major Players To The Smallest Details
Any remodeling project is a success when you take both the big features and the small details into consideration. It's how you can end up loving the results right down to the very last decorative drawer pull.
Quartz Countertops
Sure, granite or marble look great in kitchens for countertops, but if you're looking for something not as overused, go with quartz. It's a fresh look and pairs well with dark or light cabinets, making them the perfect alternative option.
Accent Tiles
Ceramic, porcelain, or cement tiles with a graphic print used to dress up the walls are a perfect touch. It's a centuries-old design touch, so it's certainly not a fleeting fad, and it can be used for a backsplash, a focal point for the wall, or even flooring.
Going Tech Savvy
Techy kitchens are getting smarter every day. If you're designing a modern kitchen and not focusing on including as many high-tech elements as possible, your kitchen will be outdated before the renovations are even completed. From refrigerators that help you with your grocery shopping to kitchen sinks that practically do the work for you, make sure to include it all.
Open Kitchen Concepts
Although breaking down the walls for an open kitchen has remained popular in farmhouse style designs, more households are using this design element now. It's a great way to include the kitchen activity with the rest of the surrounding space and create a more homey and welcoming vibe.
For the best results, you need the best in expert remodeling and painting contractors to work with. Call Peralta Painting & Remodeling when you're ready to tackle kitchen remodeling or other renovations for your North Shore area home.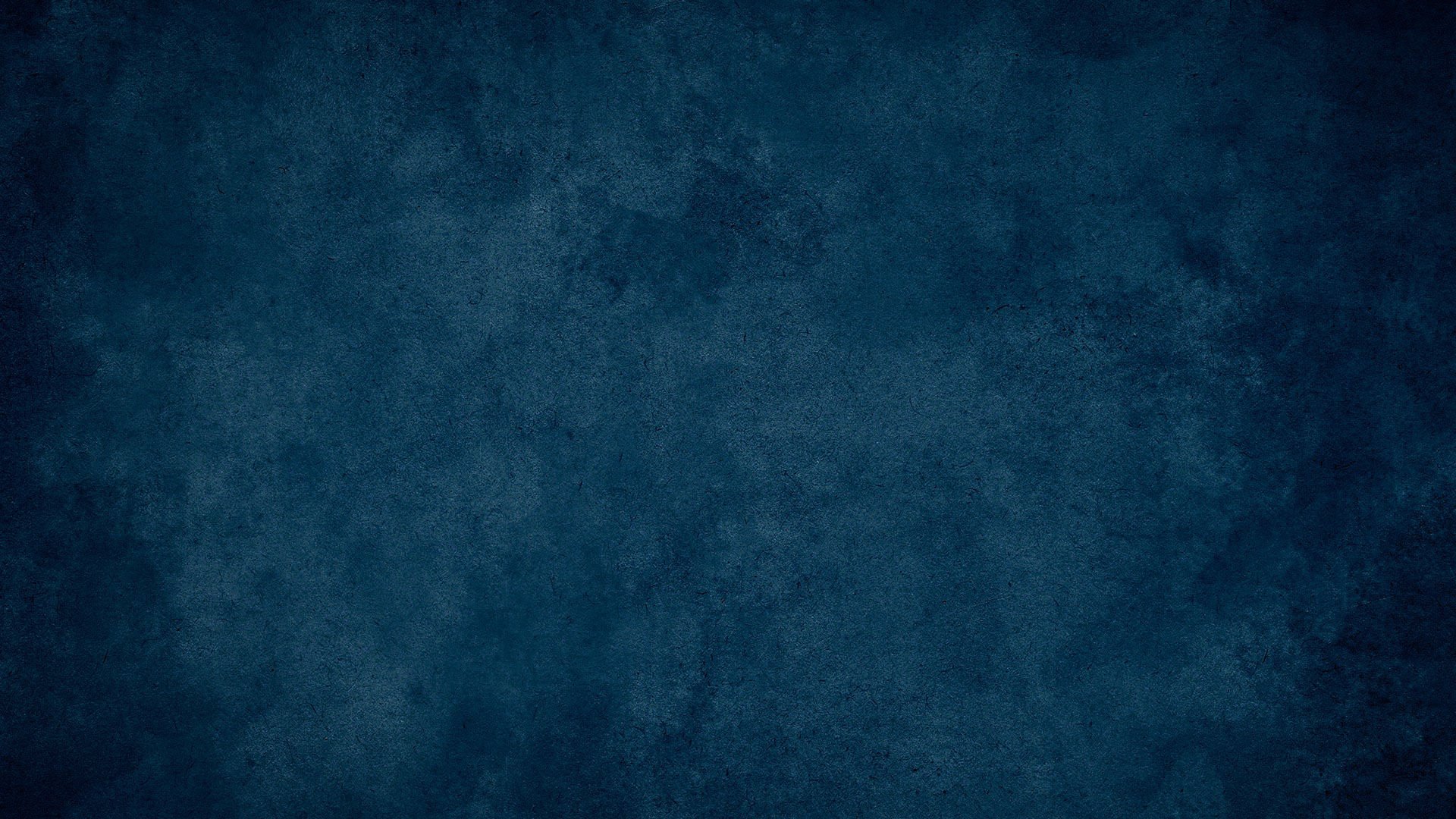 What Our Clients Are Saying
Gill and his team are very professional and excellent to work with! I highly recommend them and look forward to working with them again. [...]
These guys are amazing! We needed our new house painted before moving in, a friend recommended Peralta Painting and Remodeling. Gil met with us, provided an estimate, he is very professional and explained everything that needed to be done, they were able to get us on! [...]
Our Latest Projects in the North Shore Area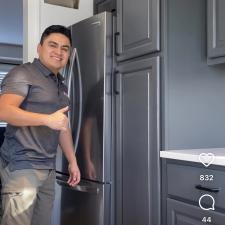 Kitchen Cabinet Painting in Glenview, IL
Check out this transformation, from Oak to a beautiful charcoal. Another happy home done by Peralta Painters. We use dustless sanding equipment. Fine finish spray systems. Professional beautiful results, satisfaction guaranteed. Service: Cabinet Painting Location: Glenview, IL If you are looking for Chicago interior painting then please call 847-920-7778, or complete our […]
See More Projects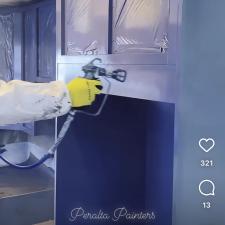 Beautiful Blue Kitchen Cabinets in Hinsdale, IL
Fine finish spray painting a cool blue, we love the color on this cabinets. Service: Cabinet Painting Location: Hinsdale, IL If you are looking for Chicago interior painting then please call 847-920-7778, or complete our online request form. […]
See More Projects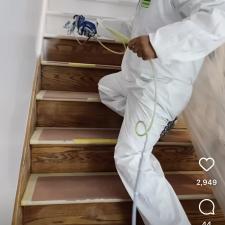 Custom Interior Painting in Chicago, IL
View this post on Instagram Our customers were very happy with the new look of their home in Chicago downtown. Peralta Painters protected all areas, prepped and painted the interior of this beautiful home […]
See More Projects
Our Latest Articles
Timeless Trends For Kitchen Remodeling You Should Consider For Your Home

When hiring remodeling or painting contractors for your home, it's important to be aware of fads and trends. Fads are best to avoid unless you feel like spending the time and money again reasonably soon to make changes also once the fad is over. On the other […]

3 Pressure Washing Projects To Prepare Your Home For Fall

When you think of things that need to get done around your home in order to prepare for winter, pressure washing might not be the first thing that pops into your mind, but in reality, it can be surprisingly helpful. Winterizing your home is an important […]